2019 DRESS REHEARSAL & PHOTO SCHEDULE
(Dates & Times for each class to will be announced) 
Dress rehearsals are held at Scott Center Theater at Carroll Community College:
Carroll Community College
1601 Washington Road
Westminster, MD 21157
Monday, June 17th and Tuesday, June 18th.
It is mandatory that you bring your dancer to the assigned dress rehearsal.
We understand that unforeseen situations arise. If it becomes apparent that your dancer will be unable to attend, please talk to your dancer's teacher as soon as possible.
*All ticket orders will be distributed at dress rehearsal.*
Dress rehearsal is the only opportunity we have to get the dancers acclimated to being on stage.  We want this to be a fun, positive experience for them.
Dancers are expected to arrive photo-ready, according to the instructions on the costume information sheet from your teacher. This helps facilitate quick transition times:
Costume and included accessories (if applicable)
Tights (as needed)
Appropriate dance shoes
Make-up applied (age appropriate, natural look)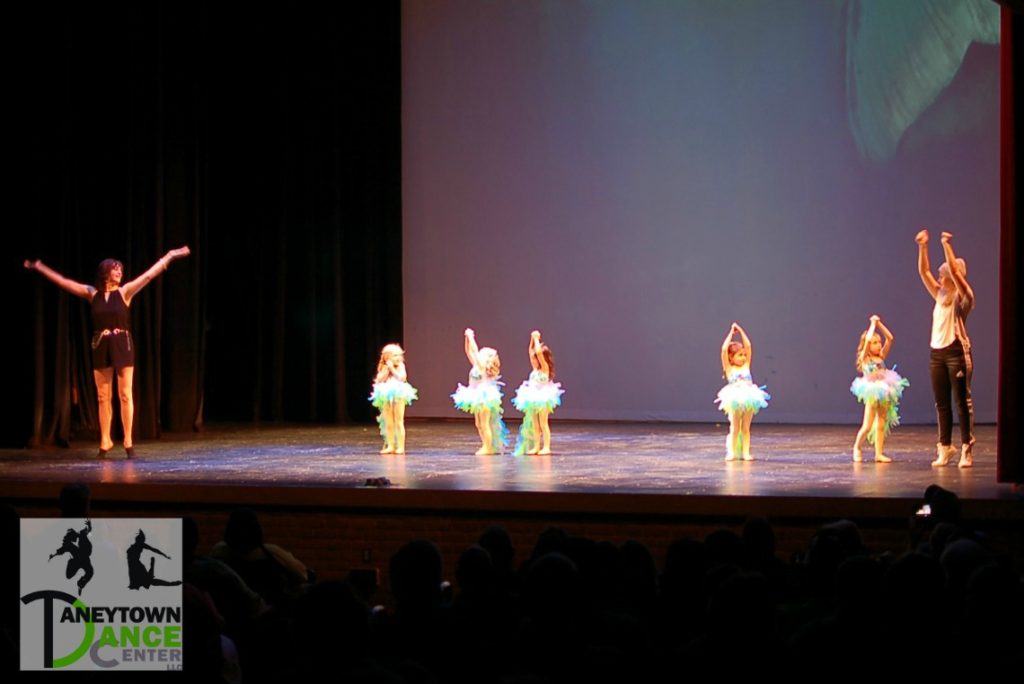 *Please arrive 15 minutes before your scheduled rehearsal time and join their class for pictures. After pictures are taken, sit with your dancer's class in the auditorium until they are called by their teacher.
Please do not allow dancers and/or siblings to run around the auditorium or hallways.
Seating may be limited on the day of the show and dress rehearsal is an excellent opportunity to see the show if tickets are no longer available or if your family members are unable to attend the day of recital. Rehearsal is also a wonderful time for friends and family members to take pictures and videos of your dancer.
**PERSONAL VIDEOTAPING ON THE DAY OF THE RECITAL IS PROHIBITED; HOWEVER, YOU WILL BE ABLE TO VIDEOTAPE AT DRESS REHEARSAL.**
REHEARSAL / PHOTO SCHEDULE
*Please arrive 15 minutes before your scheduled rehearsal time with your child dressed and ready for pictures and rehearsal.*
Specific time assignments will be given to each class this spring.