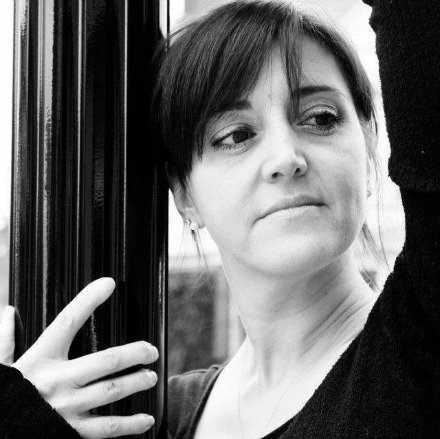 Kimberly McCord-Golliday
Owner / Directrice / Artistic Director
Director of Principal Company and Senior Company
Kimberly is a dance graduate of Baltimore School for the Arts, where she studied under the direction of George Balanchine-trained and former dancer of the Dutch National Ballet, Mr. Sylvester Campbell, American Ballet Theatre trained dancer Norma Pera, and Ms. Stephanie Powell, Artistic Director of the Stephanie Powell Dance Ensemble.
She began dancing at the age of 2. Between the ages of 10-13, studied under the direction of Ms. Paula Callou, former premiere danseuse with the Paris Opera Ballet. Kim has studied with instructors from The American Ballet Theatre and Maryland Ballet, and had classes with Mandy Moore, Mia Michaels, Nat Horne, Sean Curran, Gregg Russell, Rennie Harris, Bob Rizzo, Ballet Master David Howard, Keri LaGrand, Nick Lazzarini, and former New York City Ballet dancers Suzanne Farrell and Susan Jaffe. She has also had the pleasure of meeting Ms. Jenifer Ringer principal dancer of the New York City Ballet. Kim has had class with amazing Alvin Ailey dancers and choreographers Elisa Clark, Linda Fisher-Harrell and Troy Powell, and attended Bill Evans' Workshops.  Her continued training includes many classes and workshops with Finis Jhung.
Kim has performed with many companies and studios in the Baltimore/Washington area at venues including The Joseph Meyerhoff Symphony Hall (including the Gala opening), The City and Ethnic Fairs, and various holiday specials for WJZ-TV. She also spent one year on the Baltimore Bandits Hockey Team dance squad. The Baltimore Bandits were the drafting team for the Anaheim Mighty Ducks until they were sold later that year.
Miss Kim, as all who enter the studio affectionately call her, has been teaching in all aspects of dance for thirty-years, including directing a program in Baltimore City for underprivileged and inner city youth. Her past students have been accepted into Carver School for the Arts and Technology, Baltimore School for the Arts and a student who was a dancer with Ailey II (The prestigious Alvin Ailey Dance Company Jr Company). With her recognized authority in the community of the arts, she provides guest choreography for the FSK High School Dance Program and formerly led an off-premise dance program at the Young School in Westminster.
Kim feels it is her privilege to be able to start and run her own pre-professional dance company right here at Taneytown Dance Center. With the help of her staff and students, all their hard work and dedication, the dance company has expanded in recent years to include Senior, Junior, Young, and Mini Companies as well as our Principal Dance company.
Kim is married to her husband Tim and they enjoy living just outside of town with their two sons and dear Australian Shepherd dogs.
Nothing brings Kim more joy than to be able to inspire and build confidence in her students. Her biggest goal is to help them fall in love with the arts and feel that they can accomplish anything they set their mind to.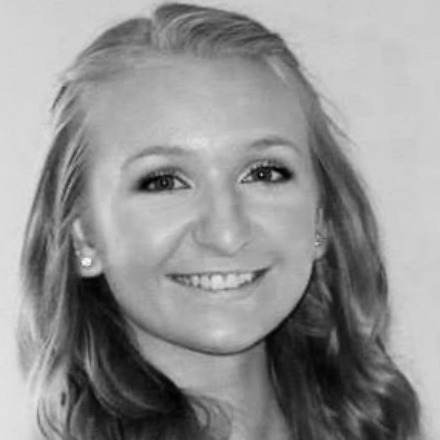 Cara Hunter
Instructor, Junior and Young Company Director
Cara is the Director of both Junior Company and Young Company. Cara has been dancing with Miss Kim for over 14 years now and is also a member of the Principal Dance Company. She has participated in classes in all genres that the studio has to offer and has also participated in amazing master classes with Alvin Ailey members (Linda Fisher-Harrell and Troy Powell to name a few), as well as Mia Michaels, Kenny Wormald, Derrick Schrader, and many more.
Cara currently attends McDaniel College and is majoring in Chemistry and minoring in education. Her plan is to become a high school Chemistry teacher; however, dance will always be a huge part of her life.
"I plan to keep attending master classes and conventions and learn from others to increase my experience and continue doing what I love!"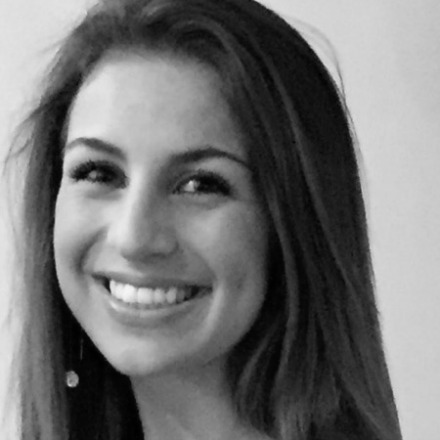 Marilyn Gerovasilis
Instructor
Marilyn studied at the Nicole Gait Dance Company for six years prior to its transformation into The Moving Co. where she continued to study for five more years. Taking classes in ballet, tap, hip hop, jazz, modern, contemporary, and musical theater allowed for a vast exploration of the arts. She has also trained, performed and competed with a Greek Dance Troupe; winning three championship titles within that duration of time. Throughout high school Marilyn was a member of the dance company and able to fulfill her dream of choreographing; she choreographed numerous hip hop and jazz pieces while co-choreographing tap pieces.
Miss Mar's dance background was thanks, in part, to an amazing studio, but her real passion for dance stems from her Big Fat Greek Family! Dancing has always been a passion of Miss Mar's and to be able to share something she loves with a group of thriving young dancers is such a rewarding opportunity! The talent that walks into TDC makes every student and class that much more exciting!
TDC is a family in itself and truly a beautiful place to share the love for the art. Dancing is a tool that allows people to express themselves in ways they never thought they could and instilling that confidence in students is the greatest accomplishment for an instructor.
"To dance is to celebrate Life."
Meagan Hall
Special Educator and Instructor of Creative Movement and Baby Ballet
Meagan Hall and her daughters have been members of the TDC family since 2007. She is a graduate of Goucher College with a BA in Special Education and has taught children with emotional disorders, learning disabilities, and autism.
During her years at home raising young daughters, Meagan's family found Taneytown Dance Center.
Having earned a Master's degree in Early Child Special Education, she currently supports young children with special needs and their families by providing early intervention special education services. Her work allows her to work closely alongside speech therapists, occupational therapists, and physical therapists.
Meagan carries her rich history of working with children of diverse needs and backgrounds into the studio where she excels with young dancers in Creative Movement and Baby Ballet. It is with great pride that Meagan introduces dance to more children in a fun-filled, safe, and accepting environment.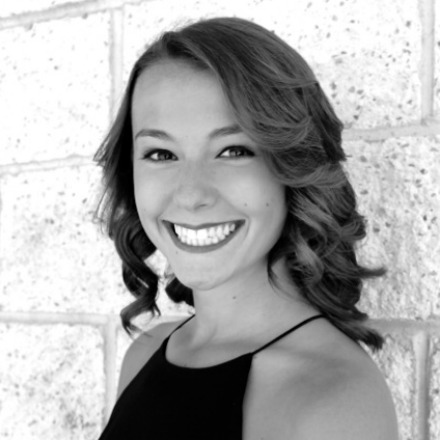 Danielle Miller
Instructor & Director of Mini Pre-Company
Danielle, or Dani as most people call her, is currently attending Stevenson University to study nursing. She is also a member of the Stevenson University Dance Team. This is Danielle's second year teaching at Taneytown Dance Center, and she absolutely loves it, and says  it is "the favorite part of  her days." Danielle has been dancing at the studio for close to 11 years now, and is a member of the TDC Principal Dance Company as well as the Director of our Mini Pre-Company.
"For as long as I can remember, every year I spend at the studio only continues to get better and better. We are like a huge family here and I consider it my second family. My favorite style of dancing to teach and perform is modern. Modern dance allows me to feel the music through my body and express everything I am feeling inside. If I am having a bad day, dancing instantly turns the entire day around for me and I am so grateful to have dance in my life. I love working with children and teaching them. I can't really describe the feeling I get when I see my dancers realize everything clicks, it lets me know I am helping them succeed to be the best dancer they can be. I look forward to working with my students and growing bonds with them as well as teaching them to the best of my ability!"
Lacey Hall
Instructor
Lacey has danced at Taneytown Dance Center for seven years. She began in the Junior Company at age 11, and is now a member of the Principal Company.  
Lacey has recently completed her apprenticeship with TDC to teach. She is absolutely amazing with the 8 and under students and excels at helping some of our younger dancers gain the poise and confidence needed to progress to new levels!  
"I love all types of dance, especially modern and ballet. I love teaching and look forward to doing so for as long as possible."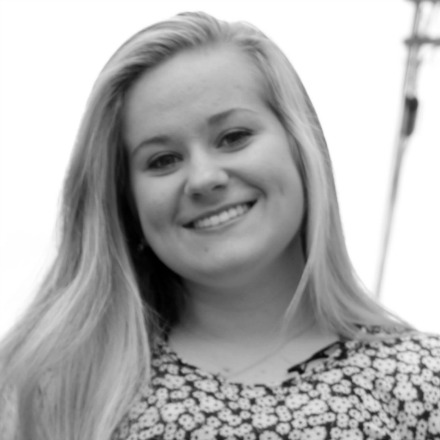 Jayce Schwartzbeck
Instructor
Jayce has been dancing for 13 years at TDC and even had the opportunity to take a master class with former principal dancer Linda Fisher-Harrell from Alvin Ailey. Recently Jayce just finished her apprenticeship to teach, and she is a fan favorite here at the studio.
Jayce has a broad range of training in almost every genre of dance. Tap and ballet are her favorite.
"Since the age of two and my very first memory, my life has been revolved around dance. To me it is way more than just a sport. It's a way to find yourself and lose yourself all at the same time. It's something that has grown into a lifestyle, a desire, and an amazing experience that has been shared with many individuals. Dance pushes you to do things that you never thought you could. And I love that aspect, having a challenge put up for yourself and not stopping until you get it."
"To touch, to move, to inspire. This is the true gift of dance." -Aubrey Lynch 
Maggie Hall
Substitute Instructor & Apprentice
Maggie started dancing at Taneytown Dance Center as a four year old. She is currently in the last stages of her apprenticeship training and is our permanent substitute teacher. Excelling in multiple forms of creative and performing arts, she is a novice photographer as well as a talented dancer.